Solutions Summit: Policies to Address Acute Pain and Opioid Addiction in America
December 5, 2019 @ 9:00 am
SPIRE, 750 First St. NE Washington, DC 20002 United States
The event will discuss the challenges posed by the current overprescription of opioids in the United States, how this pattern leads to unnecessarily high rates of opioid addiction and dependence, and how federal policy changes can address this problem. Delegates will leave the meeting with an understanding of the how federal policy can work to address this problem as well as how current federal policies may unnecessarily exacerbate the current opioid addiction epidemic in the United States. Specifically, delegates at the meeting will discuss federal policy approaches that can:
Improve care for acute pain patients in the United States;
Reduce unnecessary exposure to prescription opioids for acute pain patients; and
Raise awareness of evidence-based non-opioid approaches to acute pain management.
Gallery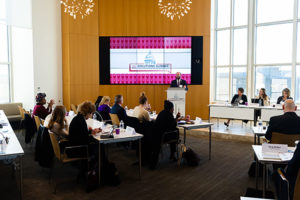 Chris Fox (Voices for Non-Opioid Choices) addressed participants on the need for policy change to prevent opioid addiction for acute pain patients.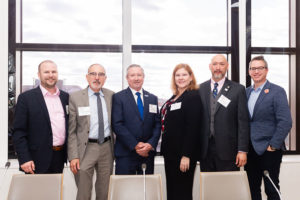 Panelists presented on the wide array of non-opioid approaches to manage acute pain and how they can be leveraged by health care providers to reduce postsurgical opioid consumption. (left to right) Tom Baribeault (The Society for Opioid-Free Anesthesia), Dr. Stuart Lieblich (Avon Oral, Facial, and Dental Implant Surgery), Dr. Bruce Schoneboom (American Association of Nurse Anesthetists), Dr. Amy Wachholtz (American Psychological Association), Dr. Roy Film, (University of Maryland School of Medicine), and Brian O'Connor (AdvaMed)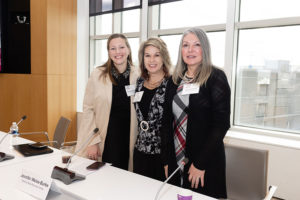 Speakers on "The Role of Opioid Prescribing on the Nation's Opioid Addiction Epidemic" panel shared their personal journeys and how the opioid epidemic has impacted their lives. (left to right) Courtney Hunter (Center on Addiction), Jennifer Weiss-Burke (Serenity Mesa Recovery Center), and Janet Edwards (Magellan Healthcare)