This summer, I had the pleasure of virtually sitting down with Melissa Ryan, LMT of Quality Health Massotherapy, based in Steubenville, Ohio, who shared how she utilized massage therapy to help patients manage their acute pain. Our conversation is summarized below:
---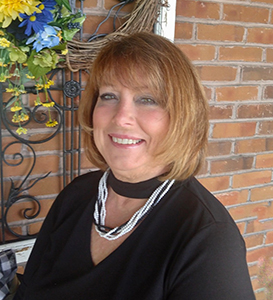 Tell us about yourself what is your background and what sparked your interest in acute pain management?
As a youngster, I had full intentions of becoming a nurse, but fate had other plans for me, and I became a medical transcriptionist. Over the next 25 years, I typed way too many notes about people who were suffering from acute and chronic pain. Unfortunately, there was not much to offer for pain management other than opioids. From my medical transcriptionist perch, I was able to see the beginning of the opioid epidemic and how it became the major issue that we are trying to eradicate today.
During the beginning of the opioid epidemic, I had the opportunity to go to massage school and I knew from the beginning of my training that I was going to use this skill set I was developing to help people control their pain without medication.
Can you tell us a bit about your practice?
I have a private practice called Quality Health Massotherapy and I have five therapists on staff. I used the name "Massotherapy" to help people understand that we are different than just a regular relaxation massage therapy business. We focus solely on therapeutic massage and everyone who uses our services has either been recommended to us directly or advised by their health care provider to try massage therapy to manage their pain. I am also a community care provider for Veterans Affairs (VA) Medical Centers.
What patient populations do you serve?
I see an equal percentage of women and men; many patients are still working and tend to be middle-aged or elderly. The most common pain complaints are associated with neck and back, but we are seeing a more frequent number of patients that are trying to postpone joint replacement. A lot of patients come to us so they can keep working and not have to have surgery.
How is your work impacting the acute pain management community?
The community that I practice in has completely embraced the importance of massage therapy for acute pain management.
What positive downstream effects have you seen since you implemented your program?
The most positive thing that I have seen is increased patient awareness of the benefits of massage therapy for overall pain and health care management. Massage therapy can keep you moving if you have a chronic or acute injury.
What are the next steps/future directions?
My immediate focus is to see more insurance companies reimburse for massage therapy. I want the medical community to embrace massage therapy as one of the first steps in treatment versus the last resort.