The resources below provide additional information for providers and patients on ways to help end the opioid epidemic by focusing on pain management in the perioperative space.

ERAS Society USA: The mission of ERAS Society USA is to improve perioperative care and enhance postoperative recovery through implementation of evidence-based practice, audit, education, and research. To this end, the society has developed guidelines to enhance recovery post-surgery. To view current guidelines, please visit the ERAS Society USA website here.


Plan Against Pain: Choices Matter in Pain Management: Choices Matter provides resources that empower patients to discuss ways to manage pain with non-opioid options before surgery, including doctor discussion guides and personalized recovery plans. Click here to learn more about ways to manage pain following surgery.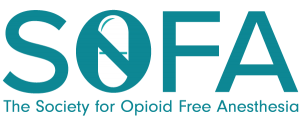 The Society for Opioid Free Anesthesia (SOFA): SOFA provides resources for patients and providers on opioid-free anesthesia to promote faster recovery after surgery. Click here to learn more about this organization.

American College of Surgeons (ACS): ACS provides resources and pain management strategies focused on policy, physician education, and patient/caregiver education to address opioid abuse. To access these resources, click here.

American Association of Oral and Maxillofacial Surgeons (AAOMS): AAOMS has developed a resource that shares recommendations on opioid prescribing for acute and postoperative pain management. To view the resource, click here.

American Medical Association (AMA)/American College of Emergency Physicians (ACEP): ACEP has a patient education website that provides information on ways to reduce the opioid epidemic. Resources include provider education materials and opioid prescribing guidelines. For more information, click here.