There are no current events. Please check back soon.
Past Events
May 16, 2019 @ 8:00 am
On May 16th, leaders from public health, patient advocacy, and families impacted by the opioid epidemic in America came together to formally launch a new advocacy collaborative whose mission is to advance policy solutions that increase patient and provider access to non-opioid pain management approaches for acute pain patients. See more from this groundbreaking event below.
View Event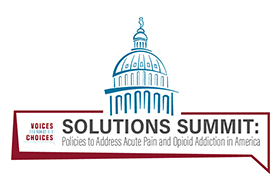 December 5, 2019 @ 9:00 am
The event will discuss the challenges posed by the current overprescription of opioids in the United States, how this pattern leads to unnecessarily high rates of opioid addiction and dependence, and how federal policy changes can address this problem. Delegates will leave the meeting with an understanding of the how federal policy can work to address this problem as well as how current federal policies may unnecessarily exacerbate the current opioid addiction epidemic in the United States. Specifically, delegates at the meeting…
View Event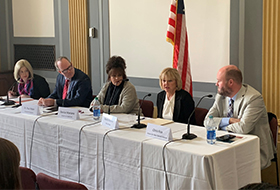 February 19, 2020 @ 11:30 am
An organized an event on Capitol Hill to discuss legislative approaches to increase patient access to non-opioid pain management approaches.
View Event
You Are Now Leaving NonOpioidChoices.org